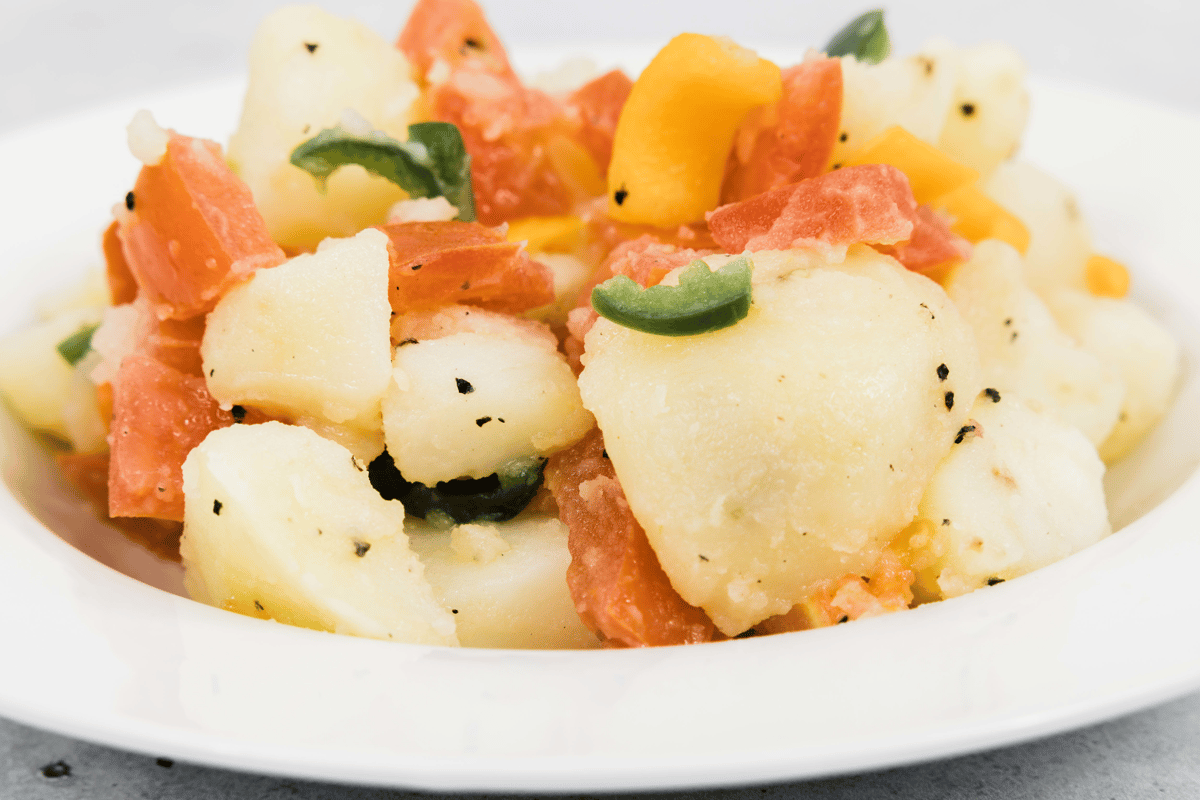 Discover Delicious Salads & Sides: Timatim, Azifa, Beet & Potato
Discover Delicious Salads & Sides: Timatim, Azifa, Beet & Potato
As you plan a meal, the side dishes are often overlooked. After all, the main course takes center stage, and everyone's focus seems to be on it. But the truth is side dishes can add something special to a meal, whether in flavor, texture, or presentation. They are important!
A great option for a side dish is salads. Salads are easy to prepare and make for a refreshing change of pace in any meal. In addition to traditional green salads with various vegetables and lettuce, there are other creative options from around the world. For example, Timatim (tomato salad) from Ethiopia, Azifa (lentil salad) from Somalia, and Beet and Potato salad from Russia are some of these delicious alternatives that offer an exotic twist to an everyday salad experience.
Timatim, Azifa, Beet, and Potato Salads
Timatim
This classic tomato salad is perfect for summer barbecues or dinner parties, as its refreshing flavors are sure to tantalize taste buds! Made with simple ingredients such as tomatoes, onions, garlic, and cilantro, all tossed with a generous amount of lemon juice and olive oil – you won't regret trying this Mediterranean favorite. It goes great as a side dish or a topping on sandwiches or burgers. Plus, it's super easy to make – you only need a few simple ingredients and 15 minutes!
Beet and Potato Salad
Beet and Potato Salad is another favorite that should not be overlooked! This unique combination combines roasted potatoes, steamed beets, boiled eggs, mayonnaise, and yogurt to create an unbeatable flavor profile. Plus, the colors make it worth adding to any rotation of sides for dinner guests! With the earthy sweetness from the beets complemented by creamy yogurt-mayo sauce dressing on top of the crunchy potatoes – what's not to love?
Azifa
Azifa is an Ethiopian lentil salad. Perfect for those who enjoy their side dishes on the healthier side, this salad combines lentils with fresh vegetables like cucumber and onion, which have been marinated in a spicy dressing made from mustard seeds, cumin seed, turmeric powder, and red chili powder. Not only does it look vibrant thanks to the vegetables included, but it also provides amazing nutritional value!
Enjoy Delicious Salads Today
These three salads are great examples of how fun salads can transform any meal into something special. From quick Mediterranean favorites such as Timatim to healthy options like Azifa, you can use countless combinations to spruce up any mealtime! Salads don't always have to mean boring lettuce leaves.
Get creative by experimenting with combinations that reflect your tastes best to give any meal extra flair without too much effort. Whether it's one of these three recommended salads or something unique that you think up yourself - salads make great sides that offer endless possibilities when looking for ways to liven up meals!