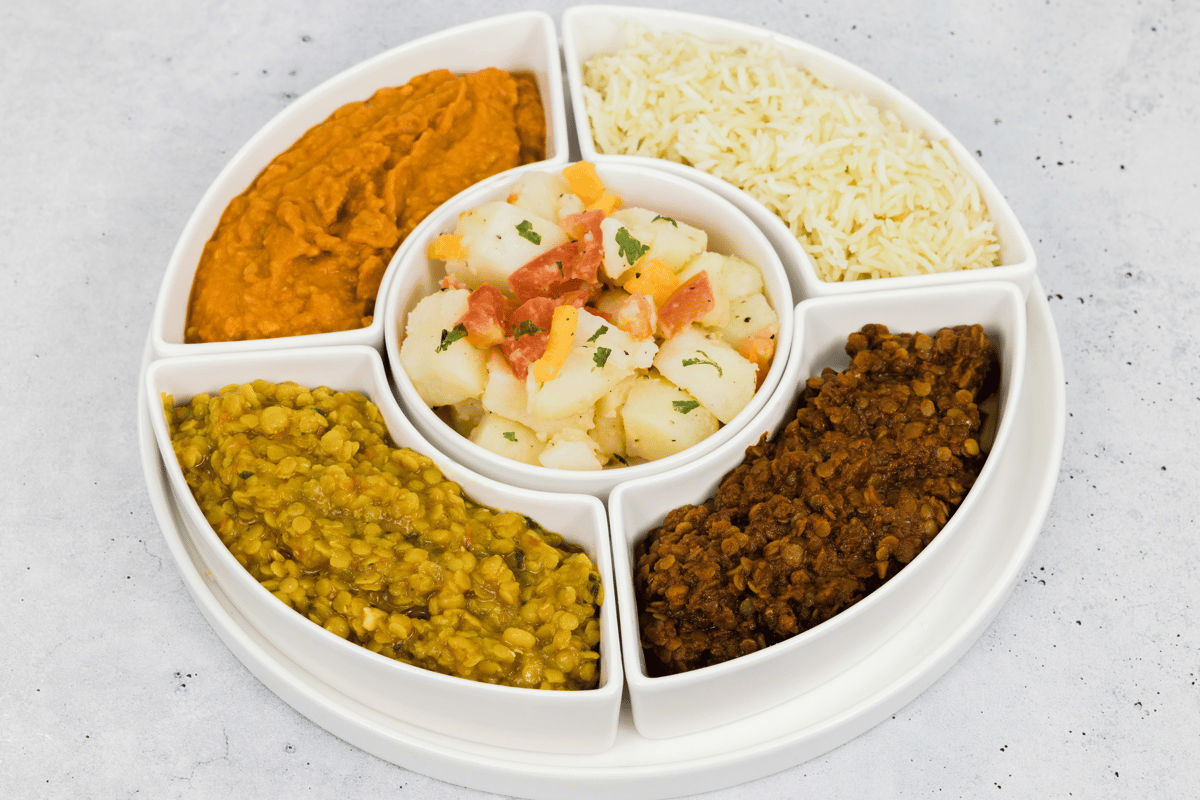 The Plant-Based Vibrancy of Ethiopian Cuisine: Common Vegetarian and Vegan Dishes
The Plant-Based Vibrancy of Ethiopian Cuisine: Common Vegetarian and Vegan Dishes
The plant-based vibrancy of Ethiopian cuisine should not be overlooked. Rich in flavor and a variety of vegan and vegetarian dishes, the unique experience of dining on this type of food is a pleasure like no other. With its warm colors, subtle aromas, and intriguing ingredients, Ethiopia's delicious culinary offering can be enjoyed by vegetarians and vegans.
Common Vegetarian and Vegan Dishes
Common vegetarian dishes found within Ethiopian cuisine include:
Misir Wot (red lentil stew)
Misir Wot (red lentil stew) is one of the most popular dishes in Ethiopia. This dish is prepared with Berbere, a traditional Ethiopian spice blend made of paprika, garlic, onion, ginger, cumin, coriander, and chili peppers. Misir Wot is typically served over Injera bread, a spongy flatbread made from teff flour.
Misir Alicha wot
Misir Alicha wot (yellow lentil stew) is similar to the red lentil version but is prepared without Berbere, so it has a milder flavor. Both dishes are great sources of protein and fiber, filled with delicious vegetables like onions, garlic, and carrots.
Gomen be Sik Sela
Gomen be Sik Sela is another dish made from collard greens that have been simmered to perfection in onion, garlic, ginger, and jalapeno pepper – allowing all the fresh aromas to meld together for an unforgettable experience.
Tikil Gomen
This stew consists of cabbage, carrots, and potatoes cooked until soft in water or vegetable broth and flavored with various spices such as cardamom, fenugreek, cumin, and more! For those wanting something lighter yet full of flavor, Fossolia is worth trying out; it's a combination of green beans mixed with onions, garlic and carrots slow-cooked to absolute perfection! It contains an array of spices, such as cumin and turmeric, for added flavor – adding more character to the overall experience!
Ethiopia's Vegetarian Treats
Beyond the vast array of main dishes, appetizers, and sides on offer, there are some desserts that vegetarians or vegans can enjoy too! Ethiopia boasts several recipes where honey substitutes the eggs found in other cuisines' desserts. Sesame cookies called Chiri Dabo are often made vegan-friendly by substituting oil for butter or margarine – these delicate little treats can be served as part of larger feasts or eaten as an afternoon snack. The popularity of fruits also plays into these creations – fruit shakes or smoothies can be spiced up with Berbere seasoning for something different yet still healthy!
The wonderful thing about Ethiopia's vegan/vegetarian cuisine is its versatility; any combination of ingredients can make a flavorful meal that will satisfy even the pickiest eaters. From savory lentils cooked in Berbere spices to light collard green salads sprinkled with lemon juice – there's something for everyone to enjoy when exploring this vibrant culinary tradition! With so many vegan/vegetarian options available at restaurants across Ethiopia – you won't ever go hungry when indulging in some plant-based vibrancy from this part of Africa!